2005 Show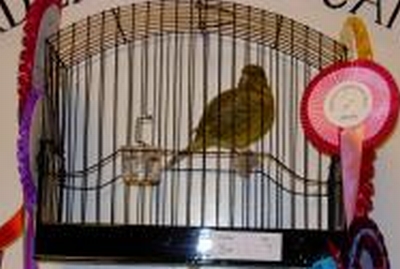 Phil Warne's Best Premier Champion and Best in Show, a Self Yellow Green Hen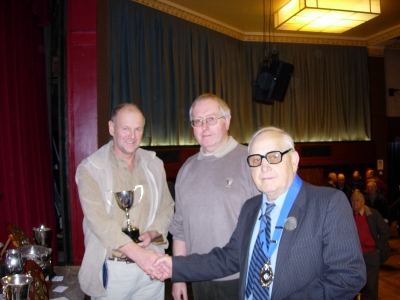 Phil Warne receiving a trophy from Sid Moyers, the BBFCC President. John Rigby the clubs general secretary is pictured in the centre.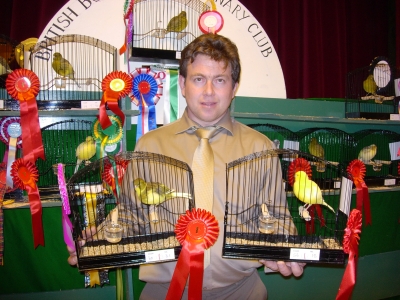 Tim Ward with his Best and 2nd Best Champion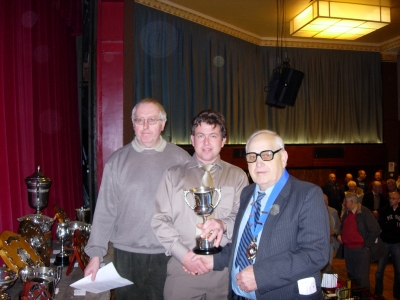 Tim receives a trophy from the president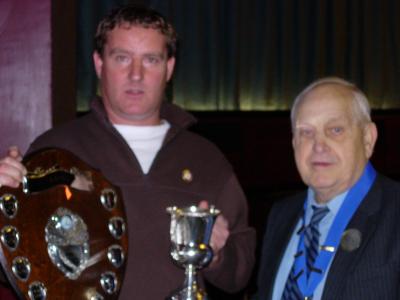 Unfortunately, due to a technical problem, we do not have a photo of the Best Novice bird, however, here is Paul Morledge receiving his trophy's from Sid Moyers.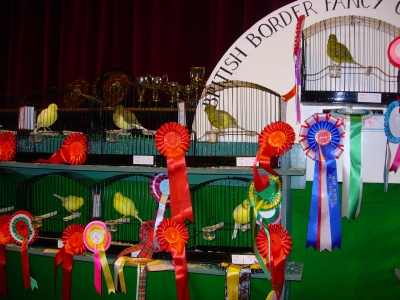 Some other special winners along with the best in show