2006 Show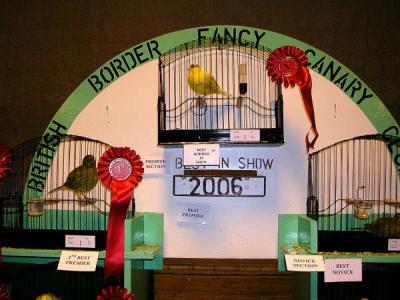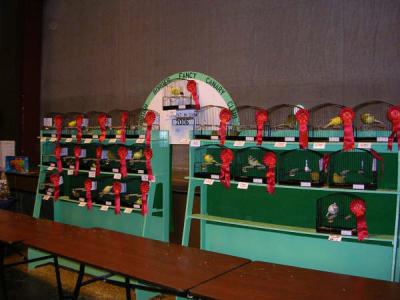 The two pictures above show the winners at the 2006 show. A list of the winning exhibitors is at the bottom of the page.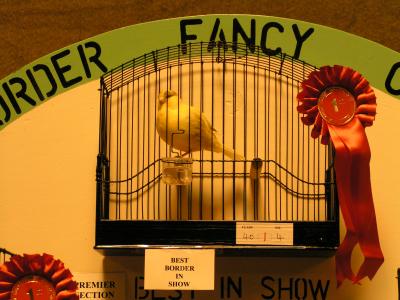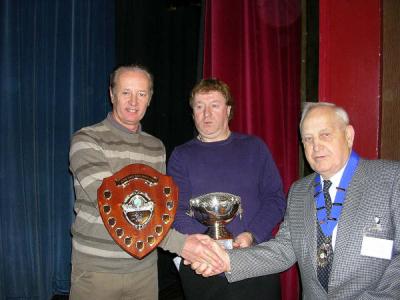 The Best in Show exhibit was a Variegated Yellow Cinnamon Hen shown by Barnet & Brown seen here receiving awards from club president Sid Moyers.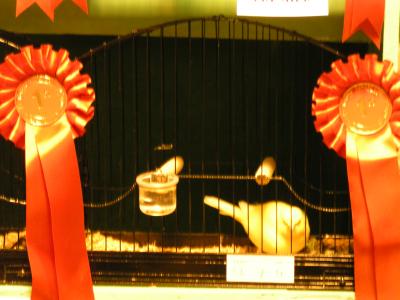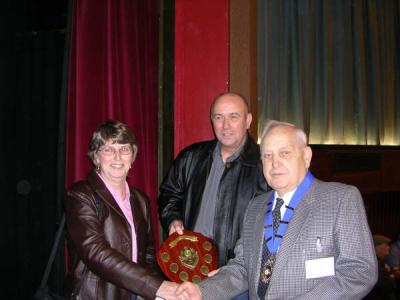 Best Champion was Clear Yellow Hen shown by Mr & Mrs Purvis seen here receiving a trophy from Sid Moyers.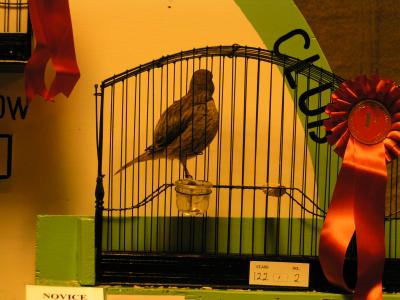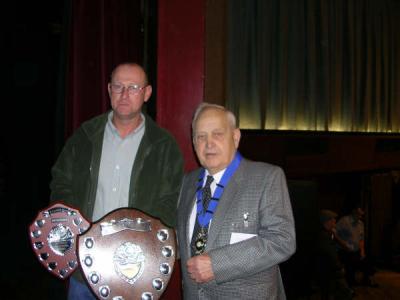 Best Novice was a Yellow Green Hen shown by M Lowe shown above receiving trophies from Sid Moyers.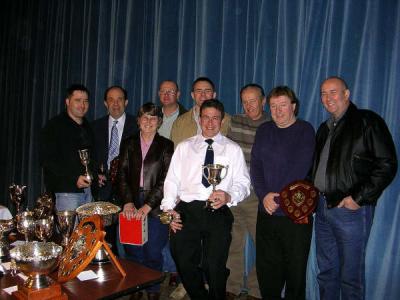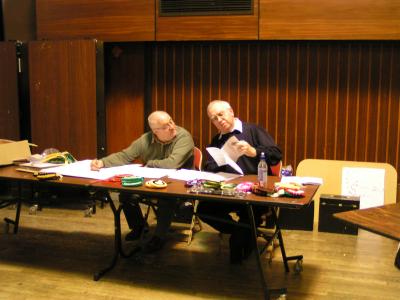 Above left is a group picture of the major award winners. On the right is Jimmy Sykes (club chairman) and John Rigby (club general secretary) sorting out patronage awards.
BRITISH BORDER FANCY CANARY CLUB SPECIALS FOR 2006
| | |
| --- | --- |
| Best Border in Show | Barnett & Brown |
| | | | |
| --- | --- | --- | --- |
| | Premier Champion Section | Champion Section | Novice Section |
| Best | Barnett & Brown | Mr. & Mrs. K Purvis | M Lowe |
| 2nd Best | Barnett & Brown | S Mason | R McGrath |
| 3rd Best | T Ward | M Drew | P J Goodwin |
| 4th Best | T & M Jurik | B R Chandler | L Murray |
| 5th Best | Barnett & Brown | B R Chandler | M A Spare |
| 6th Best | T Ward | T Foster | L Murray |
| 7th Best | T Ward | B R Chandler | C Davies |
| Best Clear or Ticked | T Ward | Mr. & Mrs. K Purvis | P J Goodwin |
| Best Variegated | T & M Jurik | B R Chandler | L Murray |
| Best Cinnamon | No Entries | R M Brett | A Harper |
| Best Green | Barnett & Brown | S Mason | M Lowe |
| Best 3/4 Dark | Barnett & Brown | M Lowry | P J Goodwin |
| Best White or Allied | T Ward | J Fairhurst | M Lowe |
| Best Heavily Variegated | Barnett & Brown | M Drew | P J Goodwin |
| Best Cinnamon Variegated | Barnett & Brown | B Bott | K Sims |